Great American Road Trip
This 6 night, 5 day itinerary represents a whirlwind tour of the Black Hills and focuses on peak season activities.  Our national parks & monuments, Custer State Park and Crazy Horse Memorial are open year- round.  Our local travel specialists recommend that the average traveler plan on choosing approximately 2 to 3 planned activities a day.  Also think about a few additional activities you might like to visit while you're in the area if you find you have extra time.  Give yourself some time to explore the local communities and its varied shops, eateries and more.
Day 1:  The Badlands Area          Day 2 and 3:  Central Black Hills          Day 4:  Southern Black Hills          Day 5:  Northern Black Hills
To book your Great American Road Trip, simply click on the links below to find out more information about each activity.  After deciding on which activities are best for your group you can put in your travel dates on each activity page and add each item to your shopping cart.
Book Your Black Hills Lodging
We have a wide variety of lodging options for you to choose from.  Whether you decide to use one location as your base camp or move around, we have something for everyone.  Choose from hotels & motels to campgrounds & rv parks to cabins and vacation rentals.  Click on the links below to find the perfect location for you!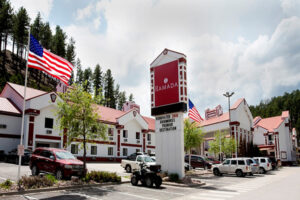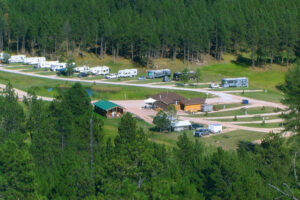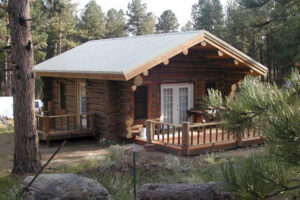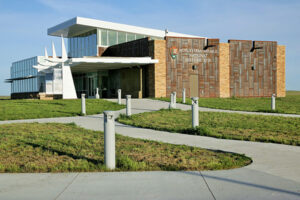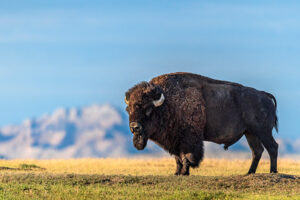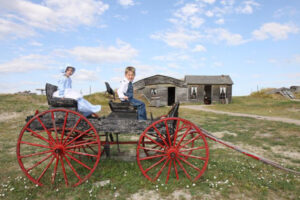 Additional Badlands Area Activities to Consider
Ben Reifel Visitor Center:  The Ben Reifel Visitor Center is the main facility in the North Unit of the Badlands National Park. Stop by to talk with rangers, explore museum exhibits, check out the Fossil Preparation Lab, or visit the Badlands Natural History Association bookstore.
Wall Drug:  Nestled in the city of Wall in the western part of the state, Wall Drug has grown from its humble beginnings in 1931 to a thriving oasis. Wall Drug offers dining, activities, gifts and souvenirs, visitor information and, of course, free ice water. Many road-worn travelers stop at Wall Drug and leave awake and refreshed, just like they did more than 80 years ago.
Day 2 and 3: Central Black Hills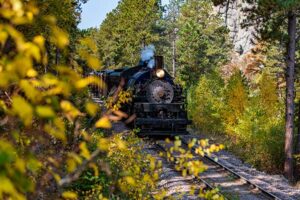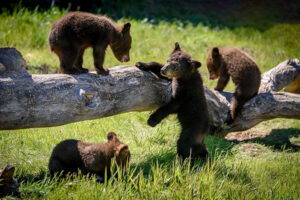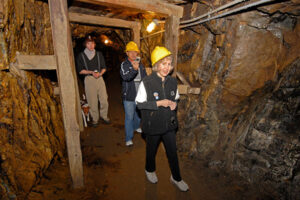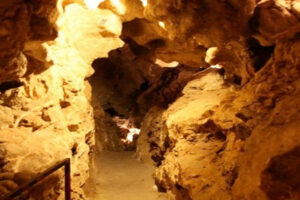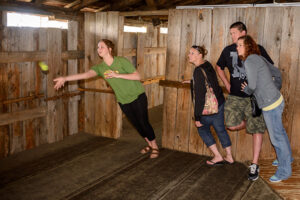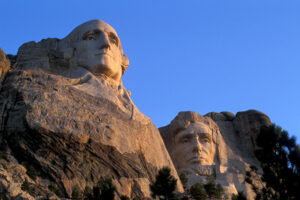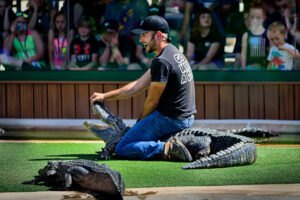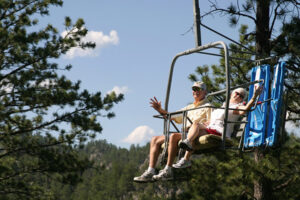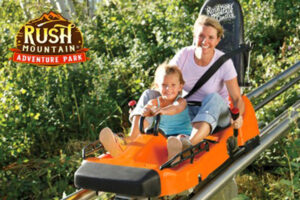 Additional Central Black Hills Activities to Consider
South Dakota Railroad Museum:  The South Dakota State Railroad Museum is located on the grounds of the venerable 1880 TRAIN/Black Hills Central Railroad in Hill City. The Museum's proximity to Hill City's Main Street Arts district also combines to make a remarkable year-round venue for railroad enthusiasts, history buffs, and the general public. The focus of the Museum's activities and collections is memorabilia including railroad dining car china, lanterns, porcelain signs, photography, maps and other priceless remembrances of railroading, an inside dual-gauge display track for locomotives and rolling stock, and items related to the dozens of railroad companies that have served South Dakota from 1872 to the current time.

Journey Museum:  Located in Rapid City.  This museum and learning center explores 2.5 billion years of Black Hills history.  Learn about geology, paleontology, archaeology, stories of the pioneers, Native American History and the history of the Black Hills
Day 4: Southern Black Hills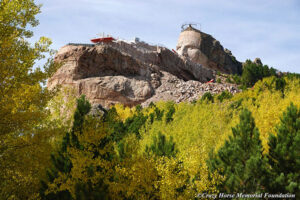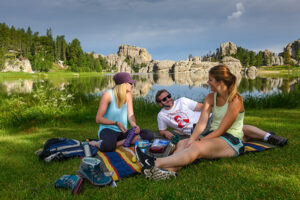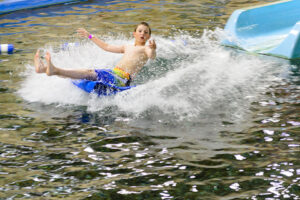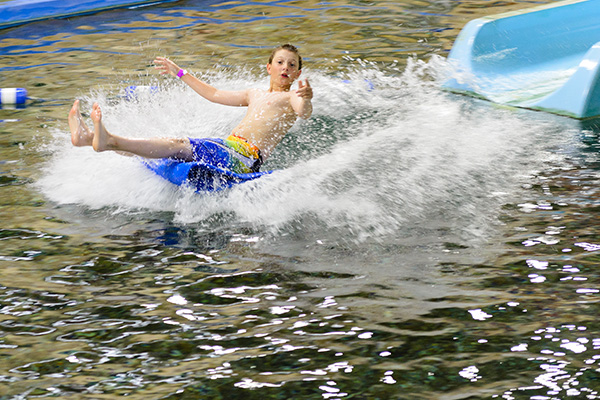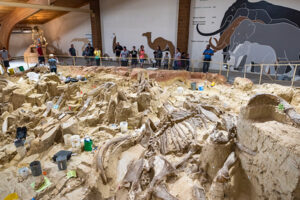 Day 5: Northern Black Hills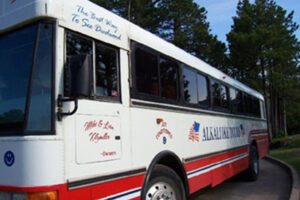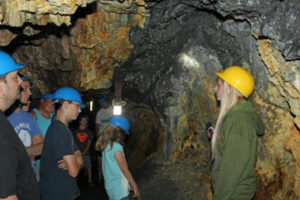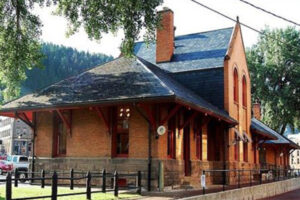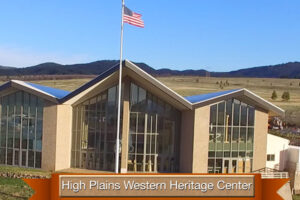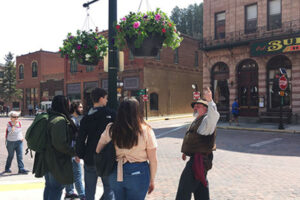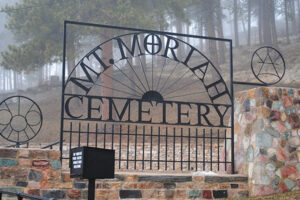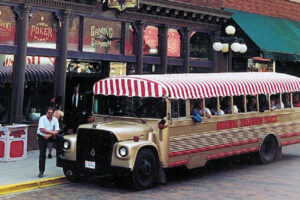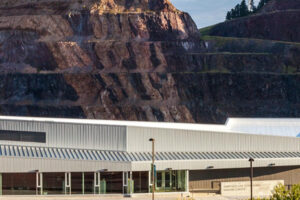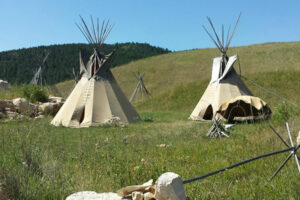 Additional Northern Black Hills Activities to Consider
Adams Museum:  Deadwood's Adams Museum is the oldest history museum in the Black Hills and ranks #3 among True West magazine's 2009 Top 10 Western Museums. Artifacts and displays from Deadwood's historic past reflect the powerful legends of infamous characters like Wild Bill and Calamity Jane. See many other original artifacts from Deadwood's colorful history. From a one-of-a-kind plesiosaur, the Thoen Stone and W.E. Adams' love letters to a lively folk art collection, Lakota bead and quill work and Potato Creek Johnny's gold nugget; the Adams Museum exhibits capture the mysteries, the tragedies, the bawdiness and the dreams found in the history, art and natural history of the Black Hills.
Days of 76 Museum:  The Days of '76 began as a way to honor Deadwood's first pioneers – the prospectors, miners, muleskinners and madams who poured into the Black Hills in 1876 to settle the gold-filled gulches of Dakota Territory. Since the first celebration in 1924, the Days of '76 have grown into a legendary annual event with a historic parade and award-winning PRCA rodeos. The Days of '76 museum began informally, as a repository for the horse drawn wagons and stage coaches, carriages, clothing, memorabilia and archives generated by the celebration. Today, the new 32,000-square-foot museum is home to the largest collection of horse-drawn vehicles in the state, the Clowser collection of Old West Pioneer and American Indian artifacts, an extensive firearm collection, archives and photos.
Historic Adams House:  The Historic Adams House was built in 1892 by Deadwood pioneers Harris and Anna Franklin. Local contemporary press described the home as "the grandest house west of the Mississippi". The elegant Queen Anne-style house heralded a wealthy and socially prominent new age for Deadwood, a former rough and tumble gold mining town.