Black Hills Communities
The Black Hills area is claimed as sacred ancestral land by nearly two dozen Native American tribes. Take one trek into the Hills, and you'll see why this land is revered and loved by millions of visitors each year.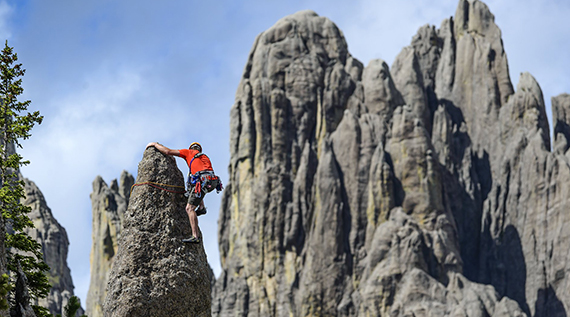 Outdoor Adventure
The Black Hills are home to challenging, beautiful landscapes as varied as your interests. From forested areas and serene lakes to unbelievable granite spires, the area is perfect for hiking, mountain biking, photography, climbing, birdwatching and fun on the water. Enjoy state and national parks brimming with wildlife and stay in South Dakota's wide open spaces by camping or finding cabin rentals. 
Arts & History
A variety of museums and historical sites provide insight into local Native American history and heritage. The discovery of gold brought the first white settlers and miners to the Dakota Territory in 1874. The hunt for riches gave birth to many of the modern day towns located in the area, including the Wild West town of Historic Deadwood and Custer, the gateway to Custer State Park. Today, you can tour gold mines and even pan for real gold that still flows through the streams and creeks of the Black Hills National Forest.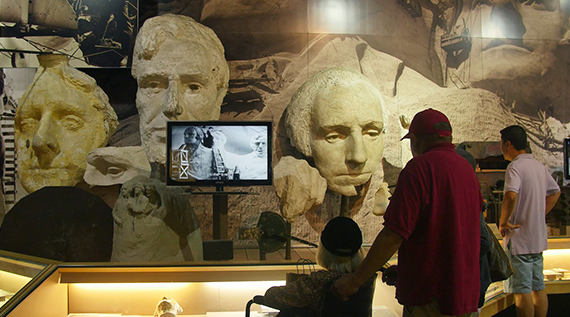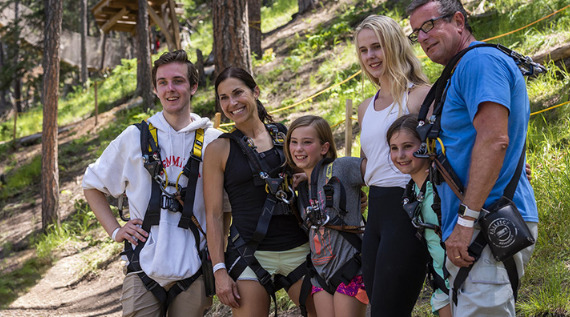 Family Fun
Families are right at home in the Black Hills, with activities for all ages. In addition to outdoor exploring, visitors can dive into Black Hills Caverns, explore wildlife parks and zoos, watch a staged Wild West shootout or kick back at an old-fashioned chuckwagon dinner.
Belle Fourche
Nestled on the northern rim of the Black Hills.
Custer
Positioned minutes from Custer State Park.
Deadwood
Go west and get wild in this historic mountain town.
Hill City
Arts and culture abound in the heart of the Hills.
Hot Springs
Home to the Mammoth Site and Evans Plunge.
Keystone
Stay close to Mount Rushmore and more.
Lead
Minutes from the Black Hills' best skiing.
Spearfish
Steps away from peaceful trails, streams and waterfalls.
Sturgis
Come for the Rally. Stay to see everything else.
Rapid City
Stay in the City of Presidents.