RV Parks & Campgrounds
Developed campsites next to nature.
The Black Hills of South Dakota offer RV parks, campgrounds and camper cabins in a variety of mountain settings. Black Hills campgrounds and RV parks are perfect for the family looking for more amenities like electricity, pools, fire pits and outdoor activities. Basic and beautiful streamside spots are perfect for tent campers wanting to get even closer to nature and experience the Black Hills of South Dakota.
With Black Hills Vacations, we can help you find RV parks and campsites throughout the Black Hills, along with Sturgis Rally campgrounds, packages and lodging options.
Black Hills Camping Guide
Get your travel guide to all things camping in South Dakota's Black Hills. Request a free travel guide to find Black Hills campgrounds, RV Parks and cabins for wide open outdoor adventure.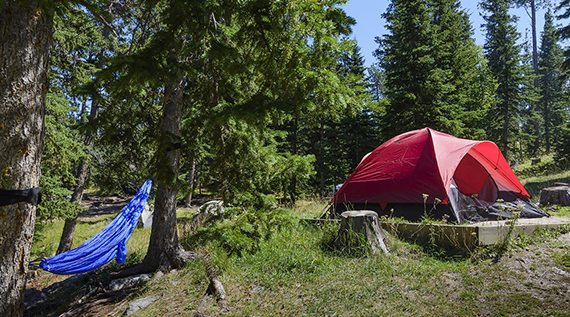 Filter RV Parks & Campgrounds