Things to do in Aladdin
Visit the small community of Aladdin, WY in the northeast corner of Wyoming on your trip to Devil's Tower National Monument.  The town was founded in the late 1800's when the railroads were expanded to reach its coal tipple in 1898.  East of Aladdin,  the Aladdin Tipple was mined for coal until 1942 to provide fuel for smelters in Lead and Deadwood of South Dakota.  The tipple has been restored by local preservationists and is part of a historical interpretive park.  Stop in for a visit and learn about the history of Coal mining in the area and one of the last great machines of a bygone golden age of Coal, Gold and the Old Ways of the Wild West.
Aladdin is presently best known for the Aladdin General Store, the most prominent of the fifteen buildings that make up this tiny town.  Built in 1896, the store served as a post office, train depot, barbershop, freight station, gas station and general location to purchase needed items.  Today you'll find a mixture of character and unique finds – everything from antiques to locally made jewelry, clothing, gourmet foods and souvenirs.
Aladdin is within easy driving distance of:
Spearfish and the Black Hills of South Dakota
Devil's Tower National Monument
Belle Fourche's Tri-State Museum
Sundance
Custer State Park
Sturgis
Where to stay in Aladdin
Black Hills Vacations is always looking to raise the bar on lodging options that bring unique experiences and local flavor tovisitors and our expansion into the Aladdin area comes with a lodging offering we are THRILLED to present.
If you're looking to visit Northeastern Wyoming and want to see what the Wyoming Black Hills has to offer come stay at JC Stage Stop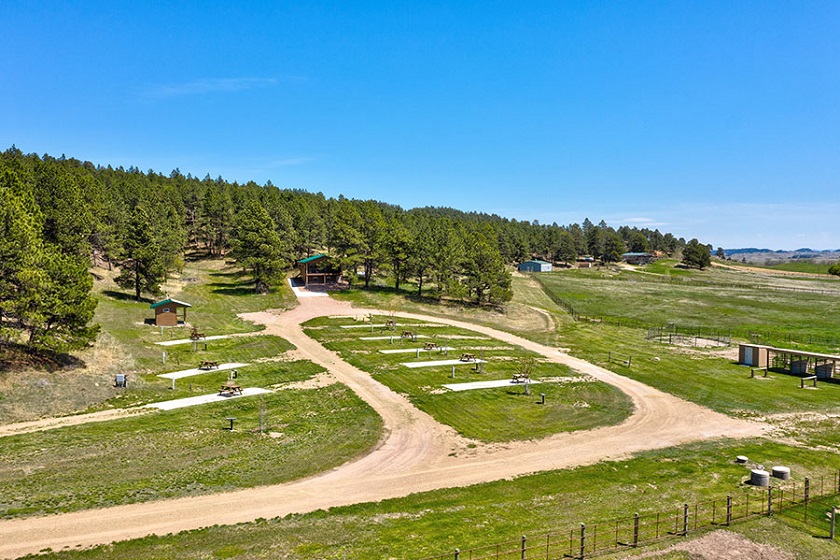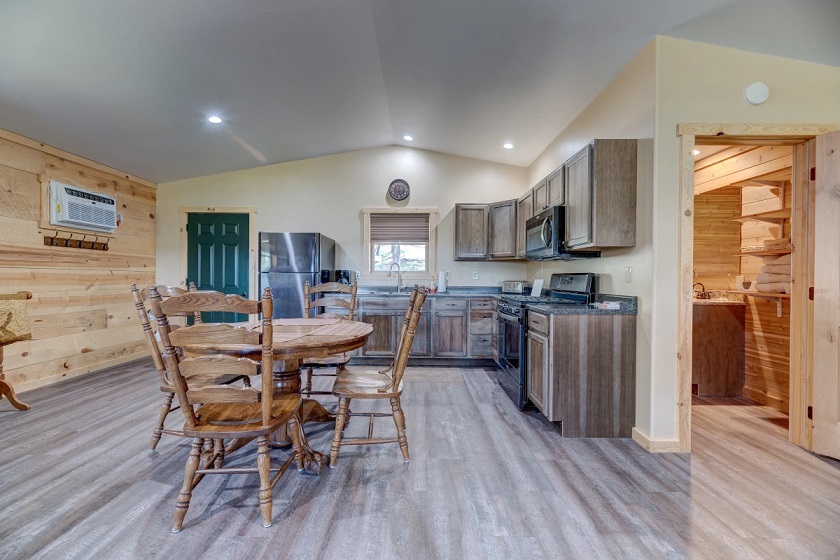 Featuring beautiful cabins, spacious RV accommodations, and extraordinary amenities with a private feel JC Stage Stop offers a premium base camp for your exploration. Spend the day at Devil's Tower, Sundance, Belle Fourche, Spearfish, Deadwood, Sturgis, or Custer State Park and return to your own piece of tranquility and nature for the night.