Hotels
Comfort that fits any traveler's budget.
Save time, money and make planning your getaway easier with Black Hills Vacations. We can help you find and book hotels, attractions and vacation packages that fit your family bucket list and budget.  
The Black Hills offer a variety of hotel and motel lodging options with hotels near Mount Rushmore, high end hotels in Deadwood, Custer, Rapid CityHot Springs and more. The Black Hillsand Badlands region is one of the most popular destinations in South Dakota, and hotels fill up fast, with July through mid-August typically being the busiest time of the year. Properties include boutique hotels, budget options, luxury hotels and family-friendly lodging with indoor waterparks and more.
Allow us to help take the hassle out of your Mount Rushmore vacation planning by searching and booking the best deal for you and your family. We service a variety of properties across the Black Hills and can help you find lodging near the sites you want to visit. Plus, if you bundle lodging and activity, we can save you time and money.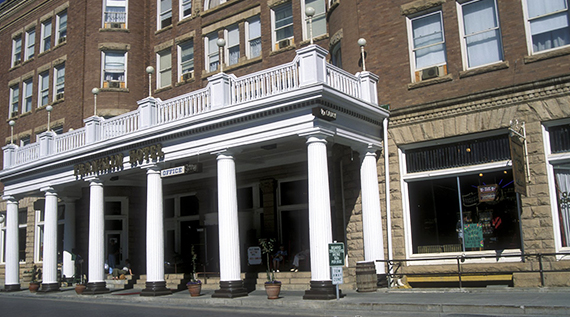 *New* Deadwood Outdoor Rentals Lodging
Start your day refreshed after staying in one of our onsite rooms, then hit the trails with one of our E-Bike, UTV or snowmobile rentals or bring your own! We sell Black Hills National Forest Motorized Trail Permits and Mickelson Trail permits in our rental office showroom and gift shop area for your convenience. If scenic black top roads are more your thing, we offer the Vanderhall Carmel to explore the beautiful Black Hills.