Northern Black Hills Trip
This 4 night, 3 day itinerary represents a visit to the Northern Black Hills and focuses on peak season activities.    Gold was discovered in the southern Black Hills in 1874, setting off one of the greatest gold rushes in America.  2 years later, miners with gold fever moved into the northern Black Hills.  As one of the last remnants of the Wild West thrill-seekers and families alike will be delighted by authentic experiences.  Today, the northern Black Hills is ripe with history, family fun, and outdoor adventures.  Our local travel specialists recommend that the average traveler plan on choosing approximately 2 to 3 planned activities a day.  Also think about a few additional activities you might like to visit while you're in the area if you find you have extra time.  Give yourself some time to explore the local communities and its varied shops, eateries and more.
Day 1 and 2: Deadwood and Sturgis          Day 3:  Spearfish and Lead
To book your Northern Black Hills Trip, simply click on the links below to find out more information about each activity. After deciding on which activities are best for your group you can put in your travel dates on each activity page and add each item to your shopping cart.
Book Your Black Hills Lodging
We have a wide variety of lodging options for you to choose from. Whether you decide to use one location as your base camp or move around, we have something for everyone. Choose from hotels & motels to campgrounds & rv parks to cabins and vacation rentals. Click on the links below to find the perfect location for you!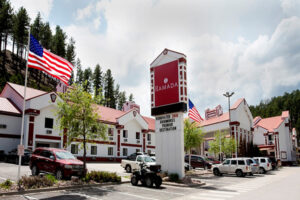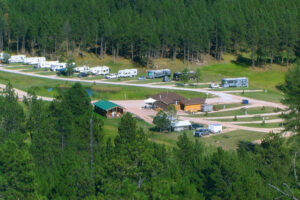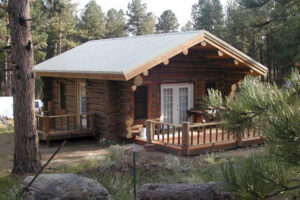 Day 1 and 2: Deadwood and Sturgis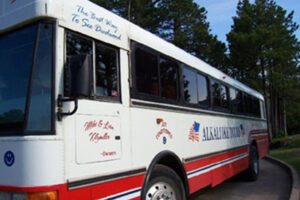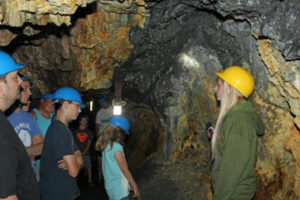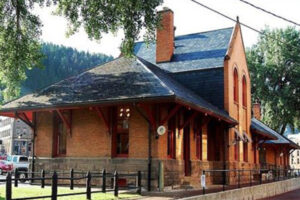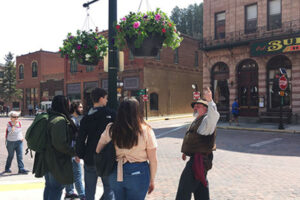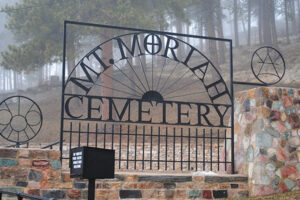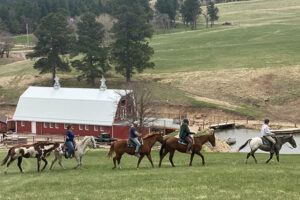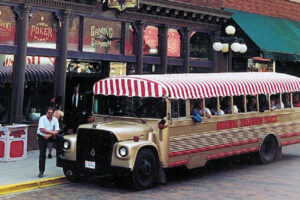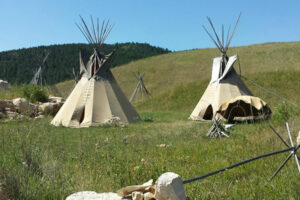 Additional Deadwood Activities to Consider
Adams Museum:  Deadwood's Adams Museum is the oldest history museum in the Black Hills and ranks #3 among True West magazine's 2009 Top 10 Western Museums. Artifacts and displays from Deadwood's historic past reflect the powerful legends of infamous characters like Wild Bill and Calamity Jane. See many other original artifacts from Deadwood's colorful history. From a one-of-a-kind plesiosaur, the Thoen Stone and W.E. Adams' love letters to a lively folk art collection, Lakota bead and quill work and Potato Creek Johnny's gold nugget; the Adams Museum exhibits capture the mysteries, the tragedies, the bawdiness and the dreams found in the history, art and natural history of the Black Hills.
Days of 76 Museum:  The Days of '76 began as a way to honor Deadwood's first pioneers – the prospectors, miners, muleskinners and madams who poured into the Black Hills in 1876 to settle the gold-filled gulches of Dakota Territory. Since the first celebration in 1924, the Days of '76 have grown into a legendary annual event with a historic parade and award-winning PRCA rodeos. The Days of '76 museum began informally, as a repository for the horse drawn wagons and stage coaches, carriages, clothing, memorabilia and archives generated by the celebration. Today, the new 32,000-square-foot museum is home to the largest collection of horse-drawn vehicles in the state, the Clowser collection of Old West Pioneer and American Indian artifacts, an extensive firearm collection, archives and photos.
Historic Adams House:  The Historic Adams House was built in 1892 by Deadwood pioneers Harris and Anna Franklin. Local contemporary press described the home as "the grandest house west of the Mississippi". The elegant Queen Anne-style house heralded a wealthy and socially prominent new age for Deadwood, a former rough and tumble gold mining town.
Day 3: Spearfish and Lead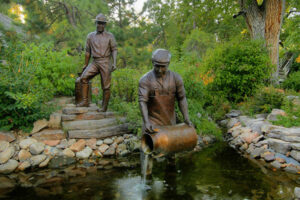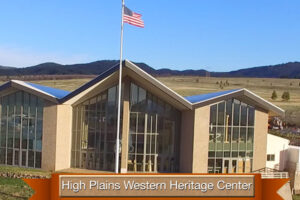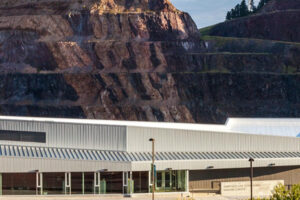 Additional Lead | Spearfish Activities to Consider
Spearfish Canyon Scenic Byway:  This 20-mile drive follows US 14A through an ancient, narrow canyon. The canyon's 1,000-foot limestone palisades tower over the route as Spearfish Creek and several waterfalls line the canyon floor. Stop to view mountains in the distance or marvel at colorful fall foliage. Visitors can also hike and fish blue-ribbon trout streams in the area.
Homestake Opera House:  Built in 1914 by Phoebe Hearst and her Homestake Gold Mining Company, this historic performing arts venue and recreation center boasted an exquisite theater with 1,000 seats, and a library, a bowling alley, a billiards hall, a social hall, and a heated indoor swimming pool. From its construction in 1914 until a catastrophic fire in 1984, the Opera House was the center of community life and lifelong education in Lead, South Dakota.