Places to Stay in the Black Hills
From hotels near Mount Rushmore to Sturgis Rally lodging, you'll find comfortable and affordable places to stay when you trust the travel experts at Black Hills Vacations.
We can help you reserve a luxury vacation home or Black Hills cabin tucked in the towering pines of a national forest or close to the wildlife of Custer State Park or the mountain carvings of Mount Rushmore and Crazy Horse Memorial. Travelers can also book family-friendly accommodations at Black Hills campgrounds and RV parks, complete with swimming pools, fire pits, trail access and more to make lasting family vacation memories.
Check out our Black Hills Maps to help you plan your visit.
Featured Travel Itineraries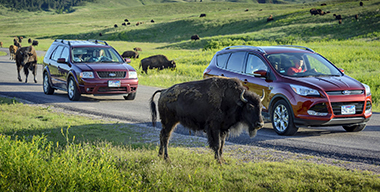 Starting at 6 nights, 5 days
Great American Road Trip
This 6 night, 5 day itinerary represents a whirlwind tour of the Black Hills and focuses on peak season activities.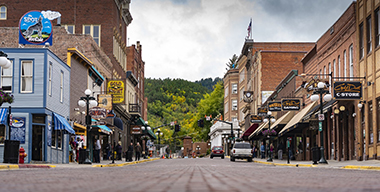 Starting at 4 nights, 3 days
Northern Black Hills Trip
Gold was discovered in the Black Hills in 1874, setting off one of the greatest gold rushes in America.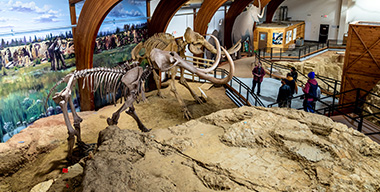 Starting at 4 Nights, 3 Days
A Walk Thru History
This 4 night, 3 day itinerary focuses on the great history and museums of the Black Hills.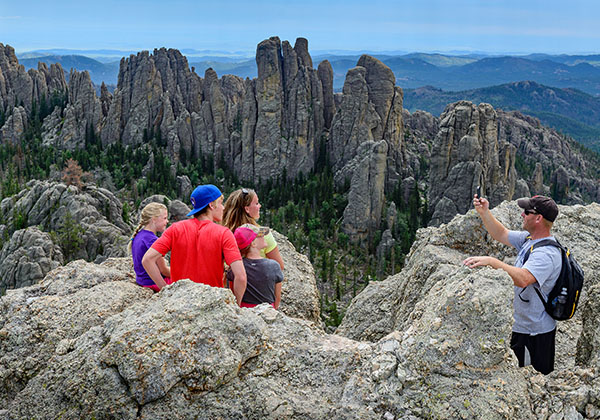 Hike, Bike, and more
Create Your Own Adventure
A Black Hills vacation is best spent outside. You'll find outdoor recreation around every corner.
Enjoy scenic drives
Black Hills Drives
One of the best ways to see the Black Hills is by enjoying a slow, scenic drive through the canyons, valleys and rock tunnels.
Request a Vacation Guide
Black Hills Vacations offers free vacation guides from a variety of communities. Get an insider view of attractions around South Dakota, things to do in Deadwood or a guide to Black Hills campgrounds and cabins. Choose the guide you want, and we'll send you a printed guide in two to three weeks.
Deadwood
Hotels, gaming, wild west shoot outs and more – that's how you Do Deadwood.
REQUEST
Camping
Find Black Hills campgrounds and cabins for wide open outdoor adventure.
REQUEST