12151 Avenue of the Cheifs, Crazy Horse, South Dakota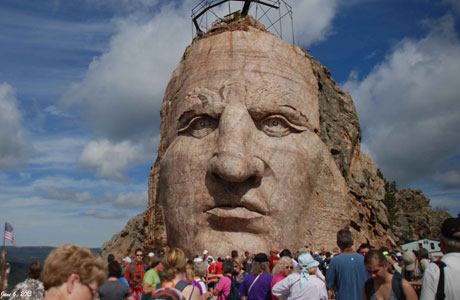 *Update* – A previous version of this entry incorrectly stated that a Volksmarch would occur on September 26, the correct date is in fact October 2nd for the 2022 Volksmarch.
The Crazy Horse Volksmarch is the most popular organized hike in the United States (15,000 walkers in a record year). This family event is sponsored by the Black Hills Chapter of the American Volkssport Association (AVA) and hosted by Crazy Horse Memorial®.