South Dakota State Railroad Museum
222 Railroad Avenue, Building A
Hill City, SD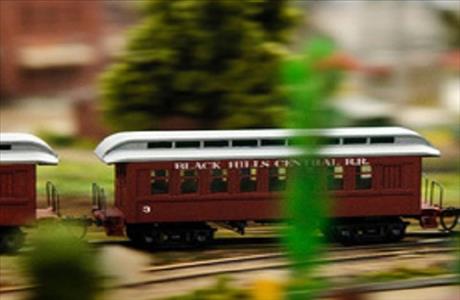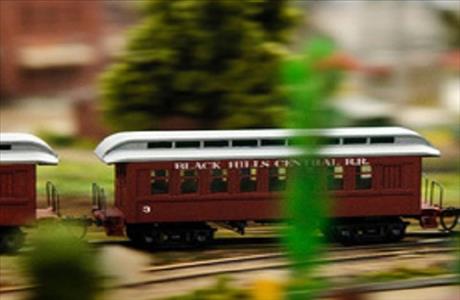 The South Dakota State Railroad Museum is located on the grounds of the venerable 1880 TRAIN/Black Hills Central Railroad in Hill City. The Museum's proximity to Hill City's Main Street Arts district also combines to make a remarkable year-round venue for railroad enthusiasts, history buffs, and the general public.
The focus of the Museum's activities and collections is memorabilia including railroad dining car china, lanterns, porcelain signs, photography, maps and other priceless remembrances of railroading, an inside dual-gauge display track for locomotives and rolling stock, and items related to the dozens of railroad companies that have served South Dakota from 1872 to the current time. Additional railroad interpretation is also featured, including a 600 square-foot DCC-controlled HO scale educational layout featuring South Dakota scenes, and TIMERAIL, a graphic 8 by 75 foot timeline/collage of railroad history, and the Warder Research Library for the purposes of preservation, genealogical research, reference, and documentation.
This facility draws on the wealth of its unique collections and staff experience in order to educate, entertain, and provide visitors with an understanding of their relationship with railroads and their history, and the current role of railroads in everyday life. Other interactive displays and activities for all ages are included on a rotating basis.
It is all about the People, Places, and Trains!
Hours of Operation:
June 1 - September 25 8:30 am - 4:30 pm Daily
September 26 -October 11 Monday - Friday 10:00 am - 4:30 pm
Saturday and Sunday 8:30 am - 4:30 pm
October 11
FREE ADMISSION on MUSEUM DAY
October 12 - November 26
Museum CLOSED
2020 Trees and Trains Exhibit:
November 27 - 28
10 am - 6 pm (PHOTOS WITH SANTA)
December 5-6, 12-13, 19-20
11 am - 5 pm (PHOTOS WITH SANTA)
December 24
11 am - 3 pm
December 26-27
11 am - 5 pm
The facility is handicap accessible.
No Advance booking requirement. You can book online the same day you plan to visit the attraction.
Booking Instructions: Please select the appropriate number of individuals for each activity option. Valid for one time admission.
Accessible facilities
Accessible parking
Wheelchair accessible