Historic Adams House
22 Van Buren
Deadwood, SD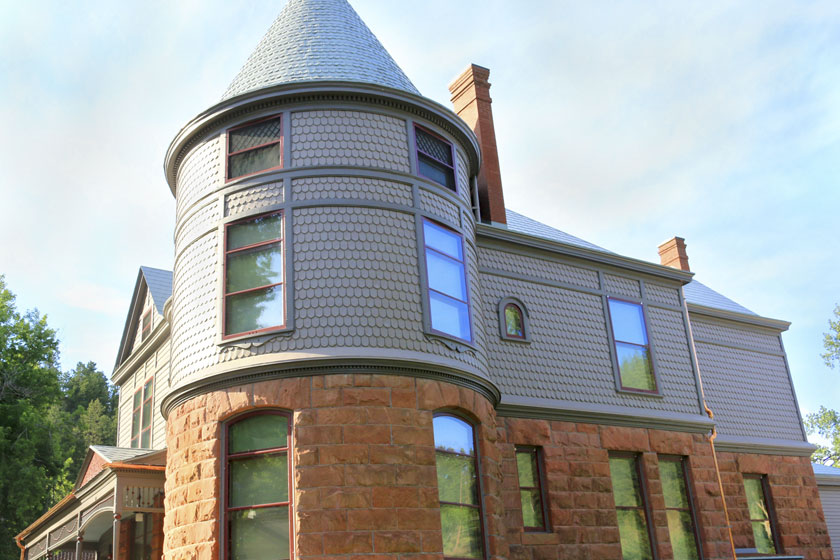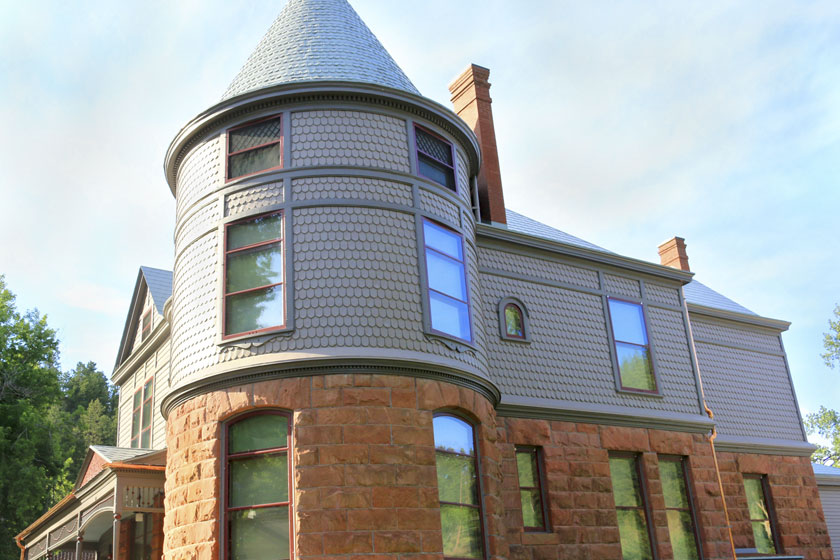 COVID-19 update - Mask Required. If you do not have a mask one will be available.
The Historic Adams House was built in 1892 by Deadwood pioneers Harris and Anna Franklin. Local contemporary press described the home as "the grandest house west of the Mississippi". The elegant Queen Anne-style house heralded a wealthy and socially prominent new age for Deadwood, a former rough and tumble gold mining town.
Influential business leaders of Deadwood often gathered for dinner in the Adams House dining room to enjoy an evening meal and discuss the day's current events. Guests would be treated to fine dining on a table set with monogrammed silverware, 18-karat gold charger plates, and crystal wine glasses. The food was superior, the room was opulent, and the conversations were lively. It was a grand way to pass the evening.
It has been said the parlor was the most important room in any Victorian home. The parlor at the Historic Adams House was no exception. With a cozy fireplace, a beautifully sturdy upright piano, and a Victrola that played all genre of recordings, the parlor assured that guests were surrounded by the best when they called upon the occupants of this lovely home.
Booking Instructions: Please select the appropriate number of individuals for each activity option. One time admission for use anytime during your stay.
Hours of operation:
May 1 – September 30
9:00 am to 5:00 pm Daily.
Last tour 5:00 pm
October and April Closed Sundays and Mondays
10:00 am to 4:00 pm
Last tour 4:00 pm
Closed November thru March
Open for Specialty Tours or Group Tours.
Guided tours run every hour on the hour, tour length approximately 45 minutes.
Deadwood History has made necessary modifications, standards, and practices to our properties in order to minimize the effects of COVID-19.
Do Deadwood
Not only is Deadwood a great place to kick back and put your boots up, it's a great place to entertain the entire family with …
Starting at $399
Accessible facilities
Accessible parking
Wheelchair accessible