Adams Museum
54 Sherman St
Deadwood, SD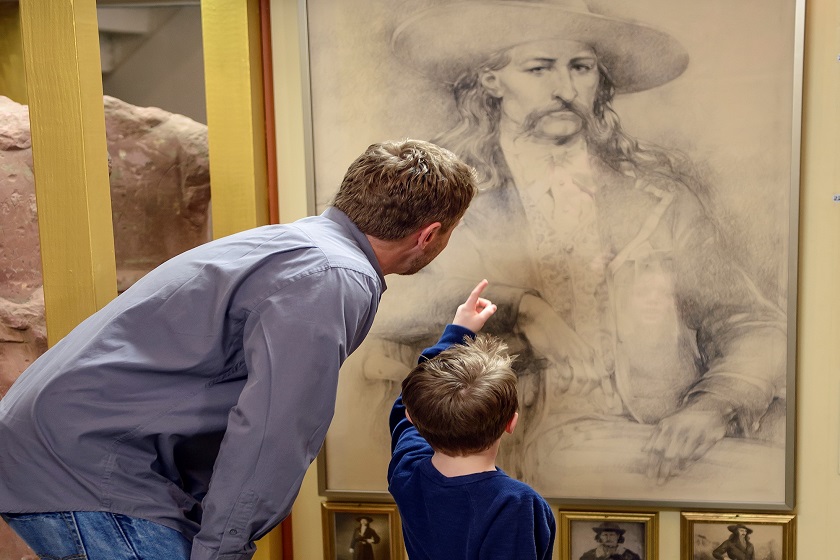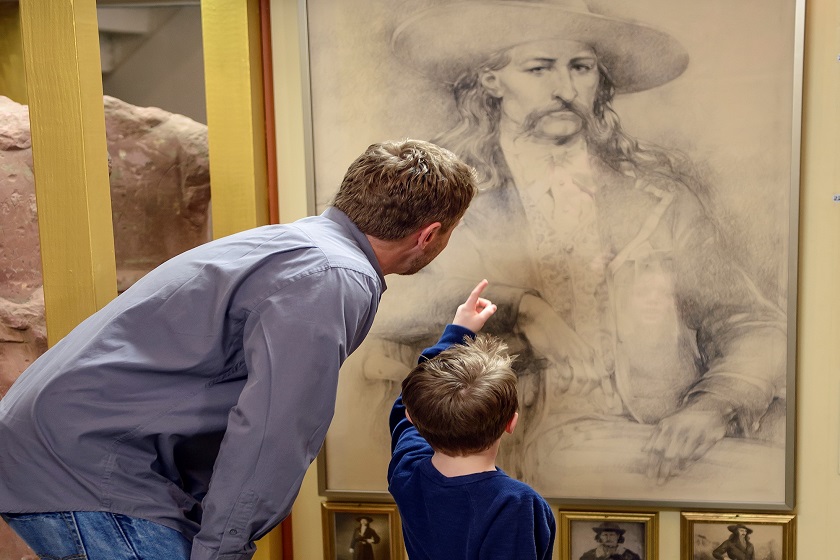 In 1930 pioneer businessman W.E. Adams founded the Adams Museum in Deadwood, with the purpose of preserving and displaying the history of the Black Hills. He donated the building to the City of Deadwood.
Deadwood's Adams Museum is the oldest history museum in the Black Hills and ranks #3 among True West magazine's 2009 Top 10 Western Museums. Artifacts and displays from Deadwood's historic past reflect the powerful legends of infamous characters like Wild Bill and Calamity Jane. See many other original artifacts from Deadwood's colorful history. From a one-of-a-kind plesiosaur, the Thoen Stone and W.E. Adams' love letters to a lively folk art collection, Lakota bead and quill work and Potato Creek Johnny's gold nugget; the Adams Museum exhibits capture the mysteries, the tragedies, the bawdiness and the dreams found in the history, art and natural history of the Black Hills.
Some of thje Black Hills' greaest treasures are on exhibit at the museum includung:
Potato Creek Johnny's 7.346 troy ounce gold nugget
Beloved American illustrator N.C. Wyeth's pencil sketch drawing of Western legend Wild Bill Hickok
The mysterious Thoen Stone record of the Ezra Kind party's discovery of gold in the Hills in the 1830s
A rare one-of-a-kind plesiosaur (marine reptile)
The Adams Museum is open year-round and features changing exhibits and special programs. The Adams Bros. Bookstore is located on the first floor. All levels are wheelchair accessible.Handicapped bathrooms are available.
Hours of Operation
May - September
9:00 am - 5:00 pm
October – April
10:00 am - 4:00 pm Tuesdays through Saturday
Closed Sunday and Monday and winter holidays

Suggested donations are $5 for adults and $2 for Children.
Deadwood History has made necessary modifications, standards, and practices to our properties in order to minimize the effects of COVID-19.
However, in order to practice social distancing visitors will be required to wear masks while visiting the Adams House due to the size of the rooms in the historic home. For those who do not bring a mask one will be offered.
Do Deadwood
Not only is Deadwood a great place to kick back and put your boots up, it's a great place to entertain the entire family with …
Starting at $399
Accessible facilities
Wheelchair accessible