Schroeder Home - Black Hawk
7004 Ridgeview Drive
Black Hawk, SD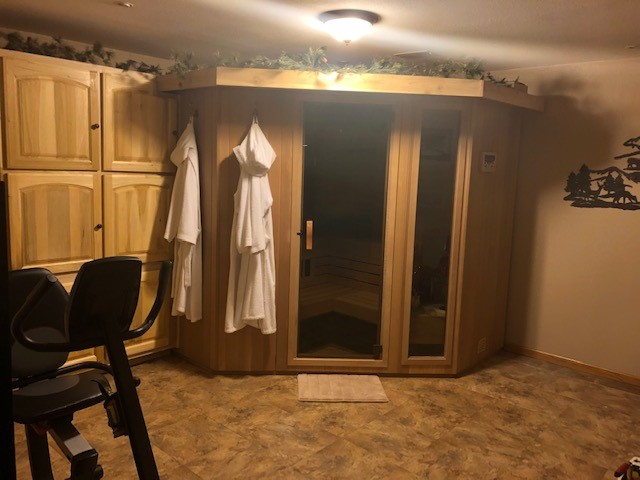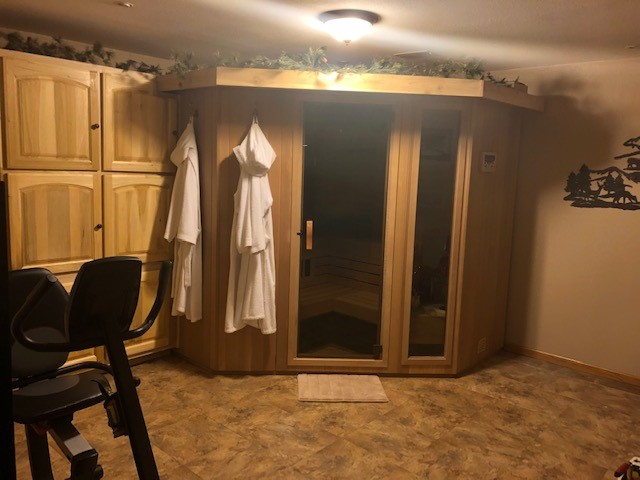 The Schroeder Home is a 3000 square foot home with air conditioning and a walkout basement. This is a 4 bedroom, 3 bath, and a sauna with steam or infrared heat. 2 large living rooms and kitchen upstairs, downstairs features a kitchen/bar with a popcorn machine, pizza oven for frozen pizzas, wine fridge, soda fountain, and a full size refrigerator. Included is a keg of beer for the Bottoms Up beer dispenser. Let the beer dispenser automatically fill your beer glass with no foam. Work with us on adding 3 more smaller kegs of your choice at your expense. There is a 2 car attached garage for parking motorcycles and plenty of room for cars and/or trailers on paved driveway. There is a large partially covered deck with a view, pellet grill. Additional outdoor features include a large Koi pond with 35' stream water feature, deck over pond, and a concrete fire pit with firewood included.
Available: August 5-15 2021
Minimum Stay 5 nights
Rates Start at $1600 per night
Sleeps 8
3 Queen, 1 King Bed
Sturgis Rally Discount
Check out our last minute, private home lodging options for the Sturgis Rally. Minimum night stay varies by property. Some offer deals.The…
See Sturgis Deals!
Air conditioning
Sauna
Barbeque grills
Hot Tub
Fire Pits
Motorcycle Parking
Wireless Internet
Sturgis Rally Homes
100% non-smoking
Private Balcony/Deck/Patio
Washer/Dryer in unit
Linens Provided
Full kitchen