Bike Rentals

Stretching 109 miles from Deadwood in the north to Edgemont in the southwest, the George S. Mickelson trail is one of the country's most beautiful "rail-trail" conversions. Along the route, biking, hiking and horseback riding enthusiasts cross about 100 old railroad trestles and through four hard rock tunnels. Although this is the region's most well known trail, most communities in the Black Hills have extensive bike trials. Need to rent a bike? Need a shuttle? We can help.

Experience the Mickelson Trail or explore the historical sites of Deadwood on one of our top of the line bikes. We offer 6 styles of bikes for adults...
More Info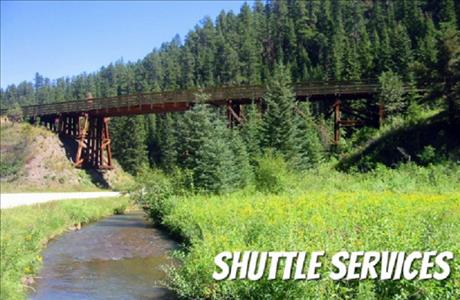 The Mickelson Trail Adventures offers shuttle and bicycle rental services. Bike sections of the awesome 110 Mile Mickelson Trail or the entire ro...
More Info