Black Hills Play FREE
Vacation Package
Starting at $499
Family of Four (2 Adults, 2 Kids 12 and Under)
Pricing based on lowest-priced lodging
Valid Dates: 04/01/2018 - 09/30/2018
Book by June 1, 2018 and save 50% on a dozen family friendly attractions like Reptile Gardens and the Mammoth Site.
From a tour of an authentic gold mine from the late 1800's at the Big Thunder Gold Mine, to alligator wrestling at the iconic Reptile Gardens, your family will make memories to last a lifetime. Our half priced attractions include caves, history sites, mini-golf, gold mines and more!
To help you plan, we've created a Black Hills Play Free family package starting at $499 for a family of 4 (2 adults and 2 kids ages 12 and under) that includes three nights lodging and your choice of six of our half price attractions.
Or, stay longer and visit them all! Book for travel anytime between 4/1/18 and 9/30/18. Some Restrictions Apply.
Lodging Options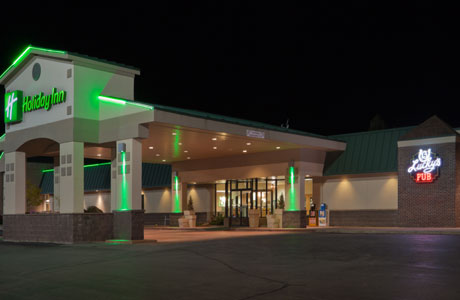 Holiday Inn Spearfish
Cedar Wood Inn
Holiday Inn Express Deadwood
Sojourner Vacation Rentals
Deadwood Gulch Gaming Resort
Mineral Palace Hotel and Gaming
Super 8 Hot Springs
Best Western Plains Motel Wall
Best Western Black Hills Lodge
Rocket Motel LLC
Dollar Inn
Howard Johnson Inn and Suites Rapid City
Best Western Golden Spike Inn
Hickoks Hotel and Casino
Grandstay Residential Suites Hotel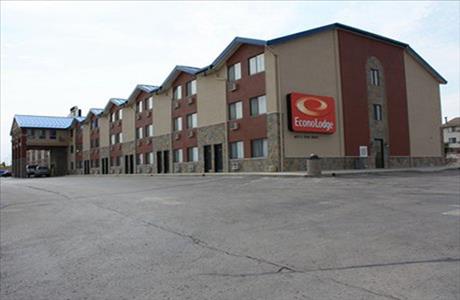 EconoLodge of Rapid City
Deadwood Roadhouse
Iron Horse Inn
Black Hills Luxury Suites
Super 8 Belle Fourche
First Deadwood Cottages
Restmore Inn
The Rushmore Hotel
Cambria Hotel and Suites
Days Inn Sturgis
MainStay Suites
Comfort Inn and Suites Hill City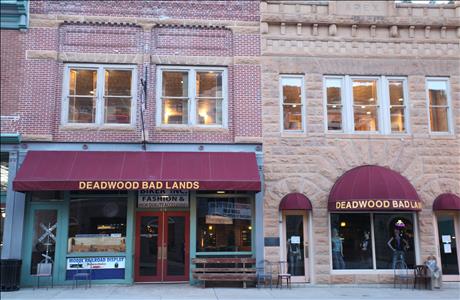 Historic Pams Purple Door
The Loft
---
Activity Options
Holy Terror Mini Golf Course
Big Thunder Gold Mine
Reptile Gardens
Broken Boot Gold Mine
High Plains Western Heritage Center
National Presidential Wax Museum
Mitchell Prehistoric Indian Village Museum
Beautiful Wonderland Cave
Black Hills Caverns
Sanford Lab Homestake Visitor Center
Mammoth Site
Pioneer Auto Show
Sturgis Motorcycle Museum and Hall Of Fame
Lodging
Holiday Inn Spearfish
Cedar Wood Inn
Holiday Inn Express Deadwood
Sojourner Vacation Rentals
Deadwood Gulch Gaming Resort
Mineral Palace Hotel and Gaming
Super 8 Hot Springs
Best Western Plains Motel Wall
Best Western Black Hills Lodge
Rocket Motel LLC
Dollar Inn
Howard Johnson Inn and Suites Rapid City
Best Western Golden Spike Inn
Hickoks Hotel and Casino
Grandstay Residential Suites Hotel
EconoLodge of Rapid City
Deadwood Roadhouse
Iron Horse Inn
Black Hills Luxury Suites
Super 8 Belle Fourche
First Deadwood Cottages
Restmore Inn
The Rushmore Hotel
Cambria Hotel and Suites
Days Inn Sturgis
MainStay Suites
Comfort Inn and Suites Hill City
Historic Pams Purple Door
The Loft
Activities
Holy Terror Mini Golf Course
Big Thunder Gold Mine
Reptile Gardens
Broken Boot Gold Mine
High Plains Western Heritage Center
National Presidential Wax Museum
Mitchell Prehistoric Indian Village Museum
Beautiful Wonderland Cave
Black Hills Caverns
Sanford Lab Homestake Visitor Center
Mammoth Site
Pioneer Auto Show
Sturgis Motorcycle Museum and Hall Of Fame